After everything has settled on quite a frantic transfer window, I thought I'd put together my thoughts on the 10 best transfers that happened in the English Premier League. Hard choices as there were a lot of excellent signings happening, and so expensive ones too!
1-Jesus Navas
Jesus was one of Manchester City's early signings and arguably their most important signing. He adds a whole new dimension to the teams attacking play and comes with a bundle of experience. A World Cup and Euro winner, and all for under 15million – looking at what other clubs are paying, Navas is basically a bargain!
2-Mesut Ozil
Arsenal waited all summer for Wenger to spend some money, but when he did he spent it extremely well! A big price tag but a marque signing for any club, and it'll no doubt have a big impact on the club that he's joining. A massive assist record, so much so Ronaldo was unhappy that Real Madrid let him leave. It'll be interesting to see how he fits, but he'll definitely add some finesse to the Arsenal midfield.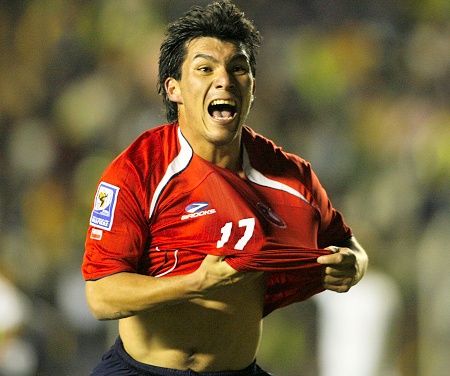 3-Gary Medel
A great signing for Cardiff City, prone to yellow cards but adds some real steel to their midfield. He's played at the top-level and really brings that experience to a relatively inexperienced Cardiff side, barring of course Bellamy. What it also means is that Cardiff will be a much harder team to break down with Medel holding things from midfield. Expect a few cards but also a lot of tackles and strength.
4-Nathan Redmond
A player that Hughton knows well from his time at Birmingham City, and always has shown masses of potential. Like Navas for Manchester City he adds a whole new dimension to the midfield's attacking play. Expect him to be knocking on the door of the England squad soon.
5-Roberto Soldado
Spurs have been missing a truly world-class striker since Berbatov left them for Manchester United, Soldado seems to be this missing piece to their squad. A clinical finisher with experience in the Champions League, he adds something to the front line and will lessen the loss of Bale considerably.
6-Ricky von Wolfswinkel
Ricky is a great signing for Norwich. Great reputation, and adds something that Norwich have desperately needed – a consistent goal threat. Considering the price Norwich paid, he's a great signing for the club. What else it changes is the perception of the club, that someone like Ricky made the move from Sporting to Carrow Road.
7-Allan McGregor
A coup in some ways for Hull City to get McGregor, he's really added some consistency at the back. If Hull are to stay up they'll need McGregor to pull off some wonderful performances! Good price too when you consider how much experience he does have, expect him to be better for the move to Turkey where the football is of a higher quality than Scotland.
8-Jose Canas
A free signing from Real Betis but he is seemingly made for the Premier League, a hard-working but stylish midfielder, suits the Swansea way perfectly. Expect him to slide into the side like he's been there for seasons. Good signing for Swansea and adds to the midfield options well.
9-Maarten Stekelenberg
Stekelenberg was an early signing for Marten Jol and a highly important one at that, with Schwarzer moving to Chelsea. He has big boots to fill but he's been quietly doing an excellent job for Roma, Fulham can expect more of the same from the Dutch keeper.
10-Jose Campana
One of the most exciting Spanish young midfielders around and Crystal Palace got him. It'll be interesting to see how he is used by Ian Holloway but I'm excited to see him play in the Premier League. A coup for the newly promoted club, and Campana should fit in well with the style of the EPL.
Do you agree or disagree with my choices? Join the conversation in the comments, or chat to us on Facebook or Twitter.