The European season is about ten games old around the various leagues. And well we have been delighted with football being back on our televisions full time, some teams have not exactly started the 2014/15 campaign in the manner that they would have been hoping for. Jabu picks 5 teams who have had stuttering starts to their league campaigns
Liverpool
Liverpool should have won the English Premier League last season but for an implosion and a slip by their captain. Although they lost the exceptional Suarez, they had money to spend and spent it excessively. But Ballotelli, Lovren, Lambert and even Lallana to a degree have failed to impress. Gerrard's form has started to fade at an alarming rate and the injury of Daniel Sturridge is hurting badly and Brendan Rodgers team are also looking at a difficult chance of progessing in the Champions League. Football has not been the friend of the Merseysiders so far this season. Surely the only way is up?
AC Milan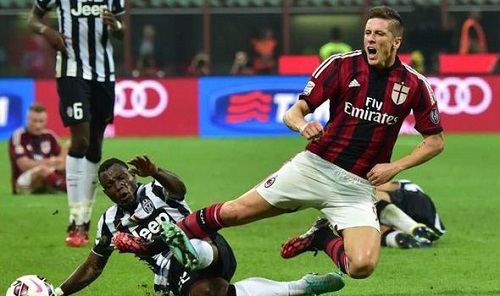 After the worst season since 1997/98 last season, AC Milan were determined to make their absence from Europe a one off. They managed to rid themselves of Mario Ballotelli as well the failed experiment of Clarence Seedorf and selected Filippo Inzaghi as the new man. The AC Milan legend had spent time with the Under 19 side. After a back-to-back shining start AC Milan slowly started to slide down the table. Nine points down the table already after just ten games Milan are already in a struggle to get back into the Champions League.
Glasgow Celtic
Such is the poor quality of the Scottish Premier League that Celtic pretty much win the league before it even starts. But 2014/15 season has been anything but one way landslide. Celtic were knocked out of the Champions League twice. They are also lying in third place in the league behind Hamilton Academical and Dundee United. If Ronny Delia, the former Norwegian footballer doesnt turn the ship and also take his team on a long run in Europe, then he may very well find himself without a job and Celtic without a title for the first time since Rangers were relegated.
Sporting Lisbon
Sporting Lisbon interrupted the dominance of Benfica and Porto by finishing in the top 2 for the first time since 2008 last season. They also managed to acquire back their previous player Nani and many expected the Lisbon giants to kick on. Instead after 9 games they have already been left 6 points back on Lisbon neighbours Benfica as well as facing very probable elimination from the Champions League. The positivity around the club has faded somewhat and Sporting will be hoping to turn those draws into victories.
Borussia Dortmund
Now isnt this a curios case. Dortmund have romped through the group stage of the Champions League and look capable of taking their participation much further this season in that competition. It is however in the league that they have been more than poor. They have already lost 7 times in 10 games and find themselves second from bottom. They take on the undefeated Borussia Monchengladbach this weekend and if they do not find the form that they have shown in Europe, they could end the day on Sunday as the bottom team in Germany. Yes, you read that right, Dortmund could be bottom this weekend!
Which team is the biggest underperformers in your opinion? Let us know below.